What is Peyronie's Disease?
Peyronie's disease, or the bent penis syndrome, is caused by the formation of scar tissue along the walls of the erectile chambers of the penis. The condition was first described by Francois de la Peyronie, a physician in the court of Louis XIV of France. This scarring results from plaque deposits and, in time, results in bending the penis in the direction of the side of the penis where the scarring is most severe.
Peyronie's disease is almost always first born from penile trauma.
The latest treatments for Peyronie's disease are performed at Morganstern Medical. The therapy program is called ExoSurge™. Below is a list of frequently asked questions about ExoSurge™.

Common Questions and Answers Regarding Exosurge™ Peyronie's Disease Treatments
Can my local urologist perform your same treatments?
No – it's only available in Atlanta at this time. The devices used to stimulate healing are expensive, the protocols associated with care is proprietary and we patent protected the combined processes. We expect our technology to be available universally by 2027.
---
Request More Information about Peyronie's Treatment
---
I had repeated treatments of Xiaflex®with no success. Will ExoSurge™ work for me?

We usually have good news and bad news for patients who already had one or more Xiaflex® injections with no success.
The good news?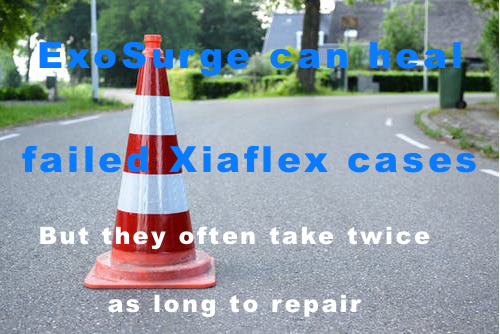 Yes – we can still use our technology to repair your Peyronie's disease indication.
The bad news? 
It usually takes 25%-35% longer to resolve a case that already started with Xiaflex® injections than one that did not.
Why is that?
The active ingredient in Xiaflex® is collagenase, a powerful enzyme that's akin to an acid – but that's safe for human tissue. The concept behind this solution is that the robust enzyme will essentially dissolve the plaque and heal the condition. Unfortunately, it appears to remove the curvature in less than half the cases. Amongst those where it was perceived to have succeeded, we're now seeing cases where Xiaflex® was administered 4-5 years ago and the condition returned, albeit with novel "corkscrew" shaped erections. In other words? It doesn't appear to always "dissolve" the plaque but rather sometimes just soften it enough to where a urologist can manually straighten the curve – only to return later with a new situation.
When plaque has been melted in any manner by collagenase injections, those treated areas become more dense than they were before such treatments.
The higher the density of the plaque?
The longer it takes to break it up.
I already tried shockwave therapy – didn't work. Why should I believe in this?
We are so sorry to hear you tried and failed with shockwave therapy. We've been using urologic grade shockwave therapy for over a decade – longer than almost anyone in the world associated with penile function and much longer than all the new-age brands touting shockwave will fix almost anything short of a kitchen sink. We believe professional grade shockwave therapy will soon be the source for a number of non-invasive healthcare solutions.
I thought I read your process was called CurveFree® – now I'm hearing about ExoSurge™: what's the difference between them?

You can thank our intellectual property lawyers for the recent name change for our treatments. As we prepare the process to expand this technology for global expansion they insisted we make some changes.
I have a bunch of questions and need to get them answered by the doctor before I consider scheduling a visit to your clinic
We have an ExoSurge™ certified patient support expert available to answer questions regarding what we do and how we do it. However, until we perform our comprehensive diagnostics to evaluate your case, everything we discuss is just conjecture. We accept the fact that doesn't work for some men – especially those who've already tried and failed with other treatments. We're working diligently to make our technology available everywhere by 2026. Hopefully, we'll be able to help everyone soon.
Does insurance cover the cost of ExoSurge™ Peyronie's treatments?
Insurance typically covers most of the testing and office visits involved with creating your Peyronie's solution plan. Since our regenerative technology is presently considered experimental, the treatments are almost always cash pay. The average out of pocket expense for complete Peyronie's restoration by our patients is about $16,000. There are also travel and hotel expenses involved in most cases. Improvement is verifiable as we progress through repeat vascular studies, plaque palpation and visual progress. If we administer any Xiaflex®injections after we've broken up most of the plaque, those treatments are often covered by insurance.
That's too expensive. I can't afford it.
The two most heart-breaking aspects of what we do is:
Hearing stories of what patients have already been through tryingto fix their Peyronie's condition.
Knowing how many guys can't afford the travel to Atlanta and / or the cost our treatments.
Please know we have a dedicated team focused upon the building blocks that will someday lead to our breakthrough being available universally and hopefully: completely covered by traditional health insurance. We still have to accomplish the following:
* resolve our partnership with a select Pharmaceutical company to finalize the optimal injectables
* complete a pair of blind studies at a couple of major universities known for Peyronie's disease
* obtain approval for the process with the FDA and
* work with the AUA to get insurance reimbursement.
At present, our best estimate to complete those projects where both the drugs and regenerative treatments are available in the US at various urologists is 2027. We will provide notice on our website when the blind studies are administered if the sponsoring university allows us to do so.
What are some key insights you've learned that others might not yet know?

Our most important insight relates to the thirteen healing variables that must be optimized in order to consistently heal every Peyronie's case. A few guys get lucky – half or three quarters of those variables already exist in their physiology. Those men have a pretty easy pathway. For the rest – depending upon the levels of deficiency plus the size, density and location of plaque throughout the penis: the solution can be long.
Another fascinating insight occurred through observation sometime after our 500th patient. We noticed that while a Doppler ultrasound might show almost all the penile plaque was removed – some men saw little improvement in their erect curvature until the very end. It was then that we realized that such penile plaque isn't formed as a block or clump as commonly indicated in medical photos – but more like a "spider web" with strands reaching out wider than first understood. We began altering treatments to account for this insight earlier in our care process. Although the rate of plaque dissemination didn't change – the speed at which we improved visible erect curvature more quickly improved in far more cases.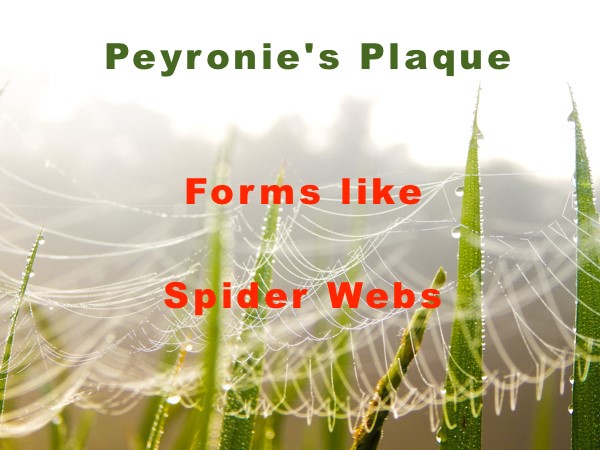 We're working to develop an improved Doppler software system that's better suited to map and document these web-like nature of penile plaque details so we can more exactly focus treatments to optimize results.
Finally, we've discovered that Peyronie's plaque usually started forming in the penises we treat LONG before the patient started noticing symptoms. That's a new insight. We're working on tests that will help us date the plaque to help garner ideas on how we can reduce the number of cases in the future.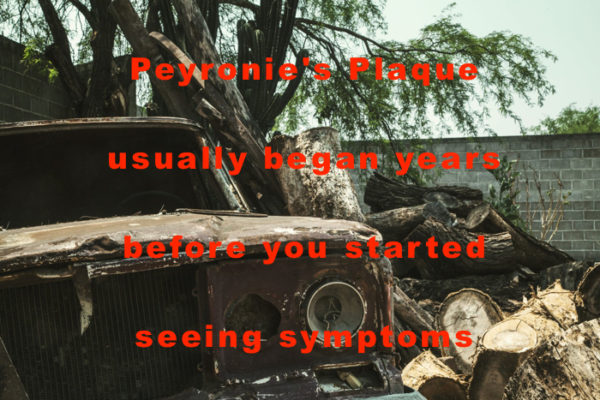 At present it would appear that normal, but extra-high amounts of pre-teen masturbation, incidental organ injury during life and sports (we usually only recalled the pain to the testicles) – and even grinding the erect organ intently against a partner as a young adult are likely culprits for initiation of penile plaque build. We've even postulated that the reason the testicles are so sensitive to any form of aggressive touch is because the penis is so easy to injure: perhaps that was nature's way of keeping us healthier. It's important to consider the penis is a human organ – it's not a sweat gland like a female breast. Additionally, it's the only organ we have that's situated "outside" the body. Seems logical the body would design a build-in protection system like hyper-sensitive gonads.

Can I speak to other patients who've been treated and healed by ExoSurge™?
We will be happy to connect you directly with patients whose starting point with their Peyronie's case was very similar to your own. We're hoping to create an exclusive Morganstern patient forum group where completed patients can help and mentor those undergoing treatment. It's not easy – most just want to get on with their life after putting this issue in their rearview mirror. Many don't even want to talk about it later.
Where's the published proof of your success?
We have no plans to publish our results in medical journals anytime soon. While the milestone timeline to develop ExoSurge was twenty years, our development team has over 60 years of work creating this technology – when everyone's combined. Many on our team passed up other exciting career opportunities to help deliver our technology. There's also been several million dollars invested. We owe it to all these stakeholders to follow a pathway that rewards their risk and hard work.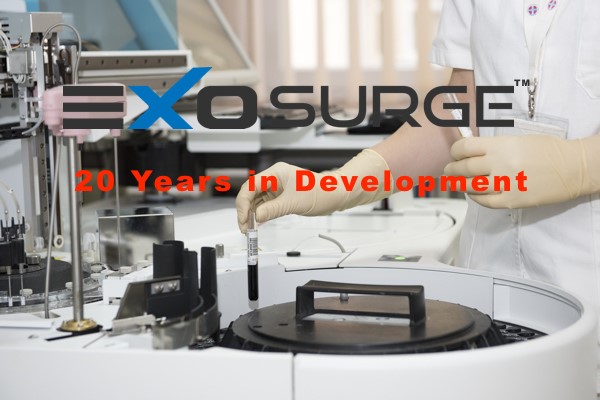 Both the public and urologic community will be able to witness our achievements following publication of our results after our blind studies are presented once we finalize preparations for FDA approval.
Our endgame vision is for ExoSurge™to be available worldwide and covered by most insurance.
No offense, but my urologist is one of the best in the world and he's adamant there's no such non-surgical Peyronie's cure in existence. I think you guys are full of it.
We take no offense to such comments whatsoever. We understand better than most the number of worthless and questionable treatments for Peyronie's disease in existence as we often must come in behind them and sometimes first repair damage they caused. We'll provide key data on our outcomes to the urologic community following publication of our results after our University blind studies as we prepare to get FDA approval. Also, if you come visit and let us quantify your disease status and health indicators to see how we can help you, we'll be happy to put you in direct contact with healed patients who faced whatever Peyronie's case paradigm is parallel to your own. We sincerely wish you nothing but success in your journey improving your Peyronie's disease diagnosis.
I like what I hear but have a few more questions

We have a trained case consultant available to answer more detailed and particular questions. A phone call is preferred but he can also answer more basic queries via email. However, until we've run comprehensive diagnostics and developed the exact algorithm associated with heal your exact case – we can only speculate about what your particular pathway entails.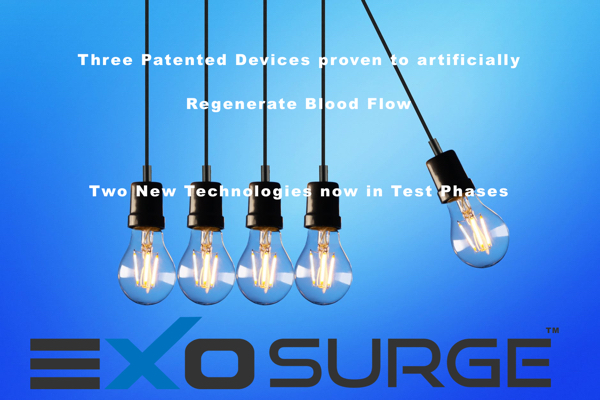 I already had a Doppler ultrasound at my urologist. Your staff said they can't use it and I need another, why is that?
There's nothing unique about our Doppler technology that analyzes penile blood flow rates, etc. However, other urologists fail to capture all the readings we know are essential to subsequently remove plaque with our patented system. Without all that data? We would be flying blind like some others just treating and injecting without a quantifiable plan. We won't do that on any patient.
We're sorry for this inconvenience but to insure your success, it can't be helped.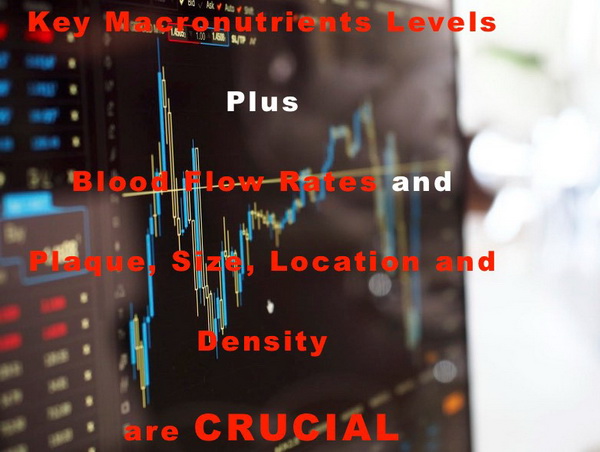 Also, if we're successful in developing our new means of Doppler mapping the "spider web strands" in the penile plaque in 2020, you'll be very happy to get this analysis as it will save patients time and money.

I want to get started: how do I do that?

If you live relatively nearby Atlanta you can schedule your initial visit by calling our office. However, most of our Peyronie's patients come from across the US and even from around the globe. We need those coming from out of state to plan on being with us for three days: a Monday, Tuesday and Wednesday – in order for us to gather all you case history, perform all our tests and develop a viable solution plan for your case. Most interstate patients subsequently return for treatments a few days out of each month until they're healed. If you're coming from outside the US, we like to expand visit windows into weeks versus days for the sake of travel cost – with you returning every 3-6 months until your Peyronie's is completely cleared up.
I heard Shockwave Therapy breaks up Peyronie's plaque and I'm going to someone near me to get that done.
We've been using urologic grade LISW longer than any other urology practice in the USA. It's an absolutely amazing technology for aspects of penile tissue healing but penile plaque dissemination simply isn't one of those outcomes. It hyper-vascularizes tissue and triggers the cells to help heal treated areas. That's ideally suited for some aspects of healing select cases within chronic erectile dysfunction. We wish it removed plaque: would make our cases much easier to treat.
Also, most physicians performing such treatments are using acoustic wave, which is nowhere near as powerful as shockwave. What's most absurd is trying to treat such plaque without the guidance of a detailed penile Doppler analysis. Without that objective analysis you can't objectively measure progress or failure. You can't palpate diffuse plaque within the corpus with fingers or manage rates of required blood flow with a space-age stethoscope. Neither the doctor or patient has an objective means of measuring improvement.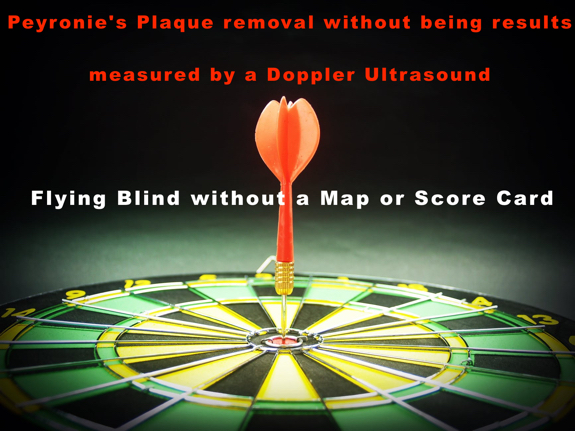 Attempting to heal Peyronie's without using a detailed Penile Doppler is like a yardstick trying to hit a bulls-eye with a blindfold on. Such approaches are ridiculous and wishful thinking at best.
What is effective in healing Peyronie's Disease?
I've heard using PRP and Priopus Shots can heal Peyronie's Disease. Do you offer that, as well?
While shockwave therapy by itself is a waste of time and money healing a Peyronie's indication, PRP / platelet rich plasma (PRP) injections and-or Priopus® shots are completely worthless.
These injections are known to be of value to professional athletes and others in helping heal injuries by stimulating faster healing. However, they are proven to cause zero healing effect in the penis beyond a brief sensation surge.
Our founding physician invested almost four years attempting to heal Peyronie's disease through varied applications from a wide variety of cell and platelet rich plasma (PRP) injections. The results did not show measurable improvement.
---
Are PRP shots effective in treating Peyronie's Disease?
No. The reason PRP shots are ineffective for the penis was proven from years of research shared by DR. Tom Lue and shared during a keynote address at the 2016 American Urology Association convention in San Diego.
Dr. Lue is considered the nation's foremost University researcher in urology and invested over two years trying to improve these treatments for penile healing technologies.
Dr. Lue is considered the nation's foremost Peyronie's researcher. Dr. Lue is a university professor and Vice Chair of Urology and serves as medical director of Knuppe Molecular Urology Laboratory at University of California, San Francisco. Dr. Lue remains actively involved in basic and clinical research in erectile dysfunction, priapism and Peyronie's disease as well as urinary incontinence for more than 30 years.
Dr. Lue invested over two years trying to make every known variety of  cell harvest and injections work in healing the disease.
He ended up discovering it didn't work because of the unique, powerful rates of blood flow in the penis (second only to the human heart in force). He detected that 98% of all injected regenerative cells were completely gone from the penis within twenty-four hours and 99% were gone in forty-eight hours.

Thus, they never have a chance to perform like they do in a knee or a shoulder. Worse still? He discovered those cells migrate to the closest tumor and cause it to grow at an alarming rate.
It was after this discovery that almost every urologist in the country quit performing PRP injections for anything more than a guy wanting a brief jump in his size and sensation. Unfortunately, many primary care physicians still offer this cash pay service which is ineffective.
Does the combination of shockwave therapy and PRP injections to fix Peyronie's work?

No, this has proven to be an ineffective treatment protocol. Shockwave therapy by itself doesn't break up plaque or heal Peyronie's. PRP injections are proven to be of no value.
Putting the two together? It's going from bad – to worse.
It's only measurable outcome is it spends your money even faster on something that doesn't improve your condition.
Are ExoSurge™ results immediate?

In terms of breaking up the penile plaque that's at the root of your Peyronie's disease we usually start seeing improvement after just a few treatments – depending upon your base blood flow and macronutrient levels when we start.
In terms of a reduction in the unsightly curvature that occurs with an erection those results take much longer depending upon your case. Why's that? One of the biggest reasons is that the plaque often forms in a shape similar to a cobweb, attaching itself to a variety of points within the penile shaft. We have to first treat the large plaque areas to get them to begin to loosen and reabsorb before we can identify the residual straggler elements that will keep creating unsightliness during an erection.
How long will it take to heal my Peyronie's disease?

Until we test and create the complete algorithm associated with your particular Peyronie's case there's no way to accurately estimate how long it will take to heal your disease. From the 1,000 cases we've already healed, the time required for success varied between three months to three years with nine months being most common.
Again, it depends upon the size, density and location of plaque in your penis and the degree of vascular insufficiency within your penis and main arterial flow plus other factors. If you're in great health? That usually helps. If your plaque formation is relatively recent? That's usually easier. However, we can now heal almost any case.
Are their Peyronie's disease cases that ExoSurge™ can't heal?

Morganstern Medical encountered select cases beyond our threshold including men with severe Type2 diabetes with an uncontrollable A1C.
Ideally, diabetic patients will have an A1C at or below seven – but we've succeeded in cases where an A1C was over ten when other variables were positive. The patients dedication to improving their health is always a key factor in success.
Also, our technology has proven ineffective with patients suffering from neurologic damage from radical surgery or select injuries.
We have our testing down to a point where we can usually identify a case or circumstance that we won't succeed.
---
Penile Trauma
Penile Trauma – you ask? I don't recall my penis enduring any trauma."
Think again.
Never had trauma to your penis? Read this – you might be surprised
Hairy Palms from Masturbation?
Remember the wives tale about how hair would grow on the palm of your hands if you masturbated repeatedly? Turns out: there actually was a big risk associated with such pleasure – it just wasn't hair growth. Penile trauma from masturbation primarily occurs from two sources:
Repeated Masturbation: If you ever masturbated back-to-back within an hour – you likely caused penile trauma.
Masturbation Technique: If you were turning your wrist to increase penile sensation during masturbation? If you fixated on a particular area: the shaft or the head? That causes penile trauma.
Similar risks of trauma occur from intense intercourse. Most guys think a "boner" is like a bone – and can handle all the action the body can support. Alas, such activity comes at a cost. Intensive use, friction, pressure from the female pelvic bone – all eventually set up Peyronie's disease.
Finally, diseases can also be a cause for penis curvature. Some diseases can cause the breakdown of normal tissue in the penis. Diabetes for example breaks down collagen which in turn causes hardening in the penis. In addition, some medications have Peyronie's disease listed as a possible side effect.
---
Trauma Starts with Pre-Peyronie's
When your penis experiences trauma – the body sends fibrosis to the affected area in an effort to protect the tissue from further damage.
After this happens repeatedly? The fibrous plaque hardens – and begins to cause noticeable curvature in the penis when erect. This fibrous plaque can exist in a pair of varied states – or both, including:
Diffuse Plaque: Diffuse plaque could be likened to an immense amount of salt emulsified into water. It clogs up the flow of blood in your penis: slowing down erections. It also contributes to the curvature when erect.
Concentrated Plaque: Concentrated fibrous plaque is where the body's self-defense system begins to build up into a hardened state just under the skin. Concentrated plaque is what starts causing your penis to become curved when erect.
Old school thinking in these cases was to "do nothing" – see if the body resolves the issue itself. We now know much better: the condition doesn't improve on its own or from taking vitamin supplements – it gets worse. Peyronie's symptoms are a degenerative condition: once begun, they can quite easily deteriorate into two worse situations, or both: namely:
Calcification of Plaque
As the fibrous plaque languishes within the penis it begins to harden further as the body sends calcium to try and heal what it perceives as a vulnerability or injury. As that calcium builds up within the existing deposit of fibrous plaque, the erect curative often gets even worse and you can actually feel parts of the hard distortion of penile tissue with your fingers. While calcified plaque is a hard surface to the touch its actually a fairly brittle chemical structure. This condition sets up for the worst possible outcome of Peyronie's disease.
---
Full-Fledged Peyronie's Disease
Scar Tissue: Bent Nail Syndrome
Eventually, most often either through intensive masturbation or a varied position during intercourse – a portion of the built-up calcified plaque in your penis will "break" or crack: we've even had patients recalling hearing a noticeable "popping" sound when it occurred. It's essentially the inevitable destiny of the bent nail – sooner or later? It's going to get bent completely sideways.
When this occurs?
Scar tissue is formed at the point of vivid injury. This scar tissue becomes painful and hardens. The body transmits even more plaque in a desperate attempt to heal the damaged penis. The final outcome is a curvature that can reach a ninety-degree turn: making continued sexual pleasure impossible and even a simple erection totally painful. Also, the intensification of plaque causes a loss of size for many men.
---
Erectile Dysfunction and Peyronie's Disease Go Hand-in-Hand
Repeated injury of the penis doesn't just lead to Peyronie's disease – it also can result in Erectile Dysfunction.  Erectile dysfunction is a common symptom of Peyronie's disease.  When your penis develops curvature it becomes harder to induce and maintain an erection.  On top of that the pain that results from an erection in a curved penis is horrendous.  Unfortunately, sometimes this pain can be passed along to your partner if you do not get your penile trauma assessed immediately.